Quincy Haven

Quincy Haven Apartments
1419 W. Quincy Street
Hancock, MI 49930
Phone (906) 482-3252
Quincy Haven Apartments is like no other in the Western Upper Peninsula. Quincy Haven has 3 stories with 24 apartments that consists of 18 one - bedroom apartments and 6 two - bedroom apartments. Each apartment is spacious and modern, and are handicap accessible and include appliances, in unit washers and dryers, bathrooms with roll in showers with hinged seats. The apartments also have individual heating and cooling systems, high speed internet capability, energy efficient windows and pocket doors and individual balconies or patios.
Each unit at Quincy Haven apartments is subsidized with 18 project-based vouchers from Michigan State Housing Development Authority also know at MSHDA, and 6 project based voucher from the Dept. of Housing and Urban Development. These vouchers will provide affordability for low income individuals and families to live at Quincy Haven Apartments.
Our mission is to provide a living environment that is accessible and adaptable to all populations with a supportive service plan in place that will enable individuals that have special needs a place to call home. Quincy Haven Apartments provides an atmosphere in which individuals and families can gain confidence and independence in their lives.

About Quincy Haven
Caring staff

Fitness Center

In-house hair salon

Smoke Free

Pet friendly

Organized social & recreational opportunities

Community Room with complete Kitchen

Outdoor gathering area with picnic tables and gas grill

24 hour maintenance
Daily Coffee for residents in the Community Room

On site mail and package delivery

Local Transportation through the City of Hancock bus service

Community Action lunches served daily in the Community Room

Fire suppression system that includes sprinklers

Keyless entry

Close to downtown, shopping, restaurants, and churches

Apartment Living
All apartments at QHA are modern, safe and comfortable. Each apartment includes a full kitchen, living room, bedroom, and full bath with roll in walk in shower, full size washer and dryer and a patio or balcony and beautiful views. All utilities, (gas heat, electric and water) are included in the rent.
Apartment Amenities
Electric ranges/oven, refrigerator, and washer dryer

Utilities included in rent

Includes window coverings

Patio or balcony

Barrier free

Each apartment is cable and internet ready

Individual heating and air-conditioning systems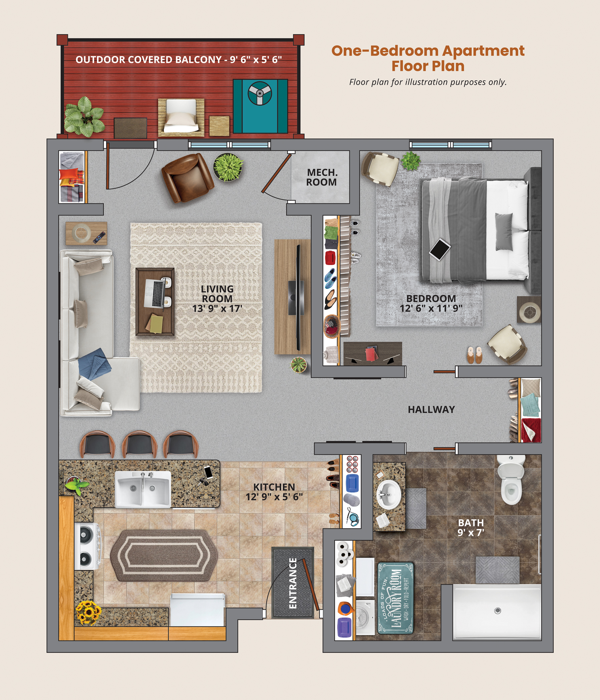 Eligibility Requirements
Quincy Haven Apartments will admit only eligible applicants. An applicant is eligible by meeting all of the following criteria:
A completed Application is required for each person 18 years old and must be legally able to sign a Lease, or have a legal representative;

Heads of household in which at least one member is either a citizen or an eligible immigrant (24 CFR § 200, and §5.500 through 5.528), verified through a citizenship declaration form;

Has an Annual Income at the time of admission that does not exceed the income limits for admission as established annually by the U. S. Department of Housing and Urban Development (24 CFR § 5.405(a)). Quincy Haven uses the assigned Income Limits for Houghton Co, MI as prescribed by MSHDA and published annually by the Department of Housing and Urban Development.

Provides a Social Security number for each family member or certifies that a household member does not have a Social Security number (24 CFR § Part 5);

(a) Have documentation necessary to prove that the SSN is accurate

(b) If a household member is under the age of six, and does not already have SSN, the applicant household will have 90 days to provide the SSN and adequate documentation that the SSN is accurate. Under certain circumstances, the Managing Agent may provide an additional 90- days to allow the resident to obtain SSN information in accordance with HUD requirements. The Managing Agent may deny in accordance with the provisions of the governing program, if the applicant/resident does not meet the applicable SSN disclosure, documentation and verification requirements.

A person must be disabled within the meaning of Section 223 of the Social Security Act, OR Section 102 (5) of the Developmental Disabilities Services and Facilities Construction Amendments of 1979. Such disability must be medically documented by a licensed physician or SSI

Applicants will not be discriminated against based on race, color, creed, religion, marital status, sex, national origin, age, familial status, handicap, disability, gender identity, height, weight or socioeconomic class.

Current Income Guidelines
These are estimated income guidelines and are subject to change.
Listed below are the maximum income limits to be eligible to move-in to Quincy Haven Apartments based on family size:
1-person household: $15,030
2-person household: $17,160
3-person household: $19,320
4-person household: $21,450
Updated: April 18, 2022
Location and Hours
Our office is located at Lakeview Manor, 1401 W. Quincy Street in Hancock. Visitor parking is located on the East side of the building or in front of Lakeview Manor.
Office Hours are Monday through Friday 8:30 a.m. - 4:00 p.m. (closed from 12:00 -1:00 and holidays)
We do suggest making an appointment before coming so that we can make sure someone is available to meet with you.
Life at Quincy Haven Apartments
QHA is a thriving community for residents with special needs located in West Hancock. QHA opened in 2011 and is a joint effort between the Hancock Housing Foundation and the Michigan State Housing Development Authority.
We are located within walking distance to Hancock Beach, shopping, eateries, churches and the Portage Canal waterfront. The Hancock Public Transit bus service has a route right in front of our doors for residents to use.
The caring staff supports a warm and friendly environment where residents can relax and enjoy numerous on-site amenities. Common areas are shared with Lakeview Manor and include a library, hair salon, fitness center, a large Community Room and lounge. Social activities include: daily coffee clutch, monthly game nights, holiday parties, ice cream socials, garden club, potlucks and so much more! There's something for everyone at QHA!
Application for Admission
How to apply
We have a few different options available to individuals interested in applying for residence at Quincy Haven Apartments.
Individuals may stop Quincy Haven Apartments in Hancock between the hours of 8:30 a.m. and 4:00 p.m. to pick up an application or call us at (906) 482-3252 to have one mailed to you.

Contact Us
Location and Hours
Our office is located at Lakeview Manor, 1401 W. Quincy Street in Hancock.
Office Hours are Monday through Friday 8:30 a.m. - 4:00 p.m. (closed from 12:00 -1:00 and holidays)
Quincy haven Apartments
1419 W. Quincy Street
Hancock, MI 49930
Phone (906) 482-3252
Fax (906) 482-2450